Meeting with Young Indian Scholars
|
Thekchen Chöling, Dharamsala, HP, India – This morning, His Holiness the Dalai Lama met with a group of 22 Indian scholars participating in a three-day Conference on Tibetan Studies organized by the Tibet Policy Institute of the Central Tibetan Administration (CTA).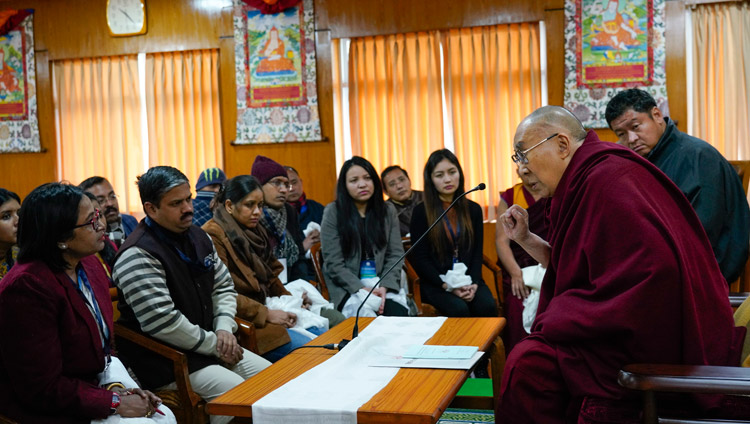 His Holiness explained to them how the authentic traditions of Nalanda University were introduced to Tibet.
"While the precious knowledge that is the core of this tradition may have been forgotten in India, through rigorous study and practice we have kept it alive in Tibet for more than a thousand years. The Nalanda tradition is not just a matter of religious teaching. Within its philosophy and advanced psychology are effective means for dealing with our destructive emotions.  It is a tradition deeply rooted in reason and logic. Following the Buddha's advice to his followers to investigate what he had taught, great Nalanda masters like Nagarjuna and Chandrakirti examined his teachings in the light of reason and concluded that some were subject to interpretation and could not be taken literally."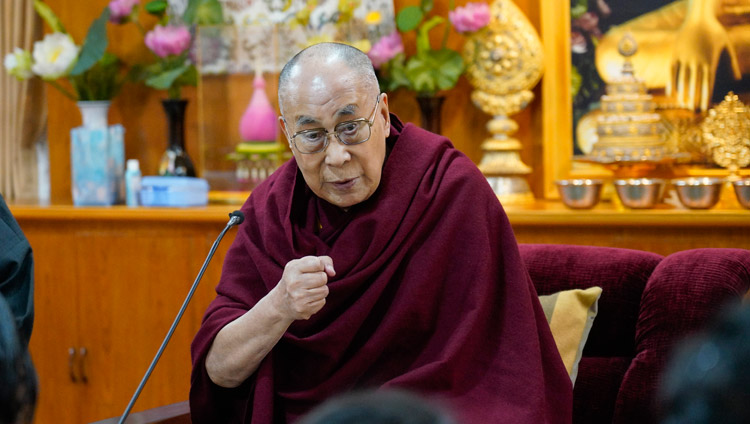 His Holiness remarked that the analytical approach to study followed in Tibetan monastic centres of learning, employing memorization, debate and meditation is similar to a scientific approach. He told his guests that there are ten thousand monks and a thousand nuns trained in this way in the monastic centres of learning in South India.
"In my more than thirty years of serious discussions with modern scientists, I have learnt much from them about the external world and we have been able to explain to them what we understand about the workings of the mind and emotions."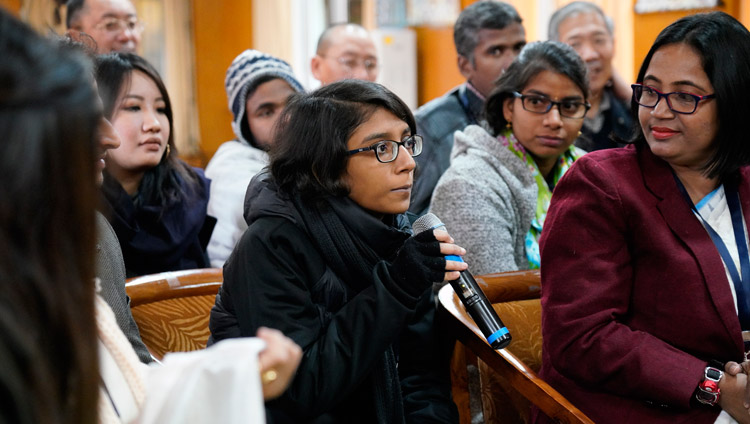 His Holiness was full of praise for ancient Indian tradition—ahimsa or non-violence as a mode of conduct and karuna or compassion that is its motivation. He noted that even before the coming of the Buddha, the practices of shamatha and vipashyana, which are means to cultivate a single-pointed mind and special insight were widely observed. Indeed, the Buddha was a product of these ancient Indian practices.
Referring to the more than 300 volumes of Buddhist literature translated mostly from Sanskrit into Tibetan, His Holiness observed:
"The content of these sutras and treatises can be classified into three categories: science, philosophy and religion. While the religious content is really only of interest to Buddhists, the scientific and philosophical content can be studied in an objective academic context. Raja Ramana, one of India's top nuclear physicists, once told me that although quantum theory is relatively new in the scientific world corresponding ideas can be found in Nagarjuna's writings.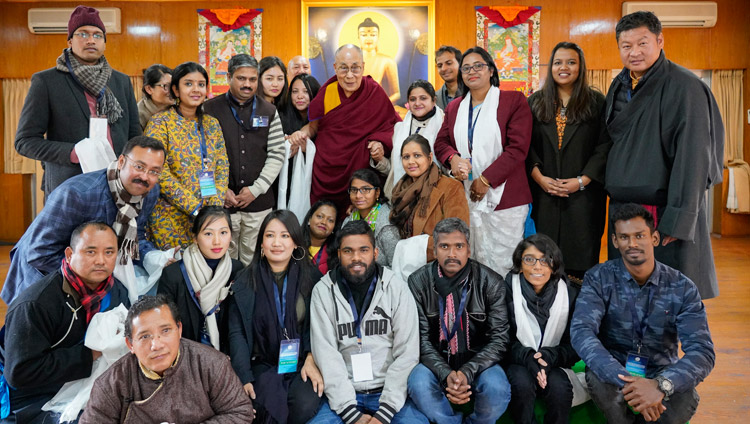 "Many of the problems we face today have their origins in destructive emotions. Ancient Indian knowledge of the workings of the mind can help us understand how to tackle such emotions. This is why I believe there is great potential in India to combine modern education with this traditional knowledge to beneficial effect."