His Holiness the Dalai Lama Offers Condolences to President Bush
|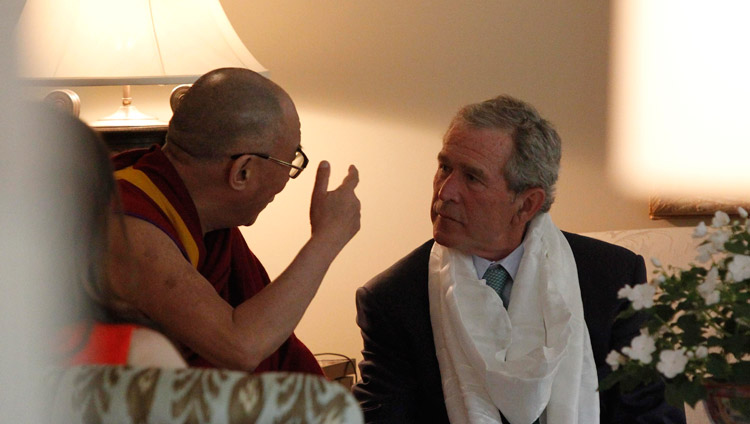 "I am sorry to learn about your mother's passing away. I offer my prayers for her and my condolences to you and your family at this sad time.
"To have lived more than 92 years is truly admirable. We can rejoice in the fact that she lived a meaningful life. Not only was she the wife of a serving President, but also in due course the mother of another President of the United States of America. At the same time, her work to encourage and support literacy will live on long after her."
His Holiness also expressed appreciation for the way Mrs Bush and her husband had encouraged their children to devote themselves to public service.
Source: https://www.dalailama.com/news/2018/his-holiness-the-dalai-lama-offers-condolences-to-president-bush