His Holiness the Dalai Lama Congratulates the U.S. Speaker
|
New Delhi, India – His Holiness the Dalai Lama congratulated Hon. Nancy Pelosi on her re-election as the Speaker of the U.S. Congress. He reiterated his belief that the United States is the leading nation of the free world and his confidence that in her role as the Speaker, she would help to lead during these difficult times.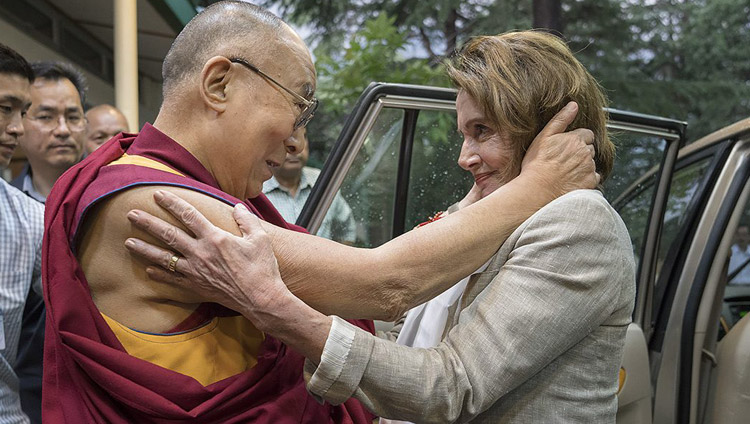 His Holiness also thanked Speaker Pelosi for her personal friendship and for her loyal and unwavering support in the past decades to the just cause of the Tibetan people.
"Your friendship, support and solidarity during this most difficult period in Tibet's long history have been a source of hope, inspiration and strength in our enduring and challenging quest for justice and freedom".
"Consequently, notwithstanding the uncertainty and unheavel we are presently witnessing in different parts of the world, including the continuing plight of my compatriots in Tibet, I remain hopeful and optimistic that ultimately truth, justice and human reasoning and decency will prevail".